Giving Opportunities at Seventh
Empowering Possibility
Seventh College enriches students' college experience by empowering them with the knowledge and skills needed to tackle large-scale, global issues while also creating a fun, supportive and inclusive community.
Seventh College Innovation Fund
Gifts to Seventh College support a wide range of student programming and allow students to pursue projects they develop in the Seventh College Synthesis Program aimed at addressing some of the most pressing challenges of our time.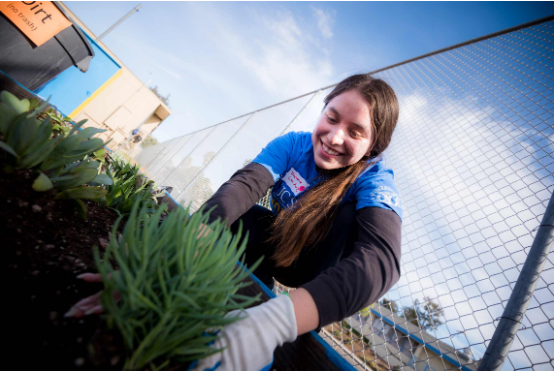 Additional Ways to Give
Gifts of any size help continue the nontradition at UC San Diego and Seventh College. Whether you are making a gift that will have an immediate impact on the student experience or innovative research endeavors, there are many ways to provide support.

Matching gift programs can dramatically increase the impact of your gift to Seventh College. Many employers offer matching funds that may double or triple any charitable contributions made by their employees.

Visit UC San Diego's Employer Matching Gifts Program page to learn more and see if your employer is a participating company.

Parent and family giving enhances the student experience by connecting families to the UC San Diego community through meaningful opportunities for volunteerism, intellectual engagement, and philanthropy.

Visit UC San Diego's Parent and Family Giving page to learn more. 

Please contact the Seventh College Provost's Office at seventhprovost@ucsd.edu with specific questions or concerns related to giving opportunities for Seventh College.