Our Faculty
Seventh College faculty are committed to developing the next generation of changemakers, global leaders, and visionaries who are equipped to confront the challenges posed by a changing planet.


The creative, energetic, and accomplished faculty affiliated with Seventh College are from every academic division at UC San Diego. Our faculty play a pivotal role in shaping the academic mission of the College, teaching our Synthesis courses, mentoring students, supervising research projects, and serving on College and campus committees. 
Faculty Spotlight: Charles Thorpe
Seventh College faculty member discusses how Oppenheimer and the atomic bomb forever changed our planet.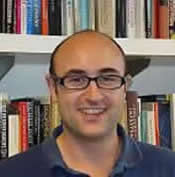 Faculty Spotlight: Jennifer Burney
Seventh College Faculty's New Study, "Air Pollution Can Amplify Negative Effects of Climate Change"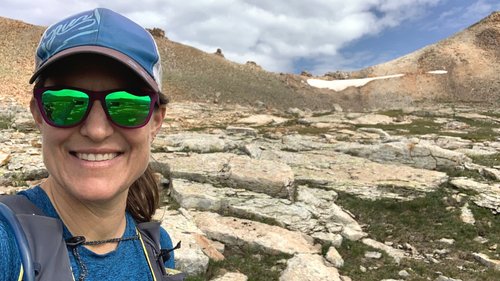 Opportunities for Faculty
For faculty, Seventh College provides a venue for interdisciplinary collaboration and shared ideas around the climate crisis and other pressing global issues. In addition, just as the colleges serve as a welcoming community for students, they do the same for faculty as well, providing them with numerous opportunities to meet faculty and students across campus.
Here are a few ways for faculty to get involved:
Serve on our Executive Committee (elections occur each Spring)

Teach your own section of SYN 100

Teach our First-Year Experience course or Transfer-Year Experience course

Serve as a faculty mentor for the Triton Research and Experiential Learning Scholars (TRELS) program

Present research in our First-Year Honors Seminar (occurs each Winter and Spring)
For more information, contact the Provost's Office at seventhprovost@ucsd.edu
Faculty Committees
The Seventh College Executive Committee oversees the academic mission of the college and helps shape its general education curriculum.
Members for 2023 - 2024
Kate Antonovics, Provost, ex-officio
Amy Bintliff, Assistant Teaching Professor of Education Studies
Josh Brimmeier, Dean of Student Affairs, ex-officio
Niema Moshri, Chair of Faculty, ex-officio
Bobby McElver, Design Faculty of Theatre & Dance
Shannon O'Brien, Dean of Academic Advising, ex-officio
Skip Pomeroy, Teaching Professor of Chemistry & Biochemistry
Sarah Stockwell, Assistant Teaching Professor of Ecology, Behavior & Evolution
Kristin Vaccaro, Assistant Professor of Computer Science & Engineering

Members
Isabel Rivera-Collazo, Assistant Professor of Anthropology 
Jon Wade, Adjunct Professor of Mechanical & Aerospace Engineering
Lei Liang, Professor of Music
Prabhakar Bandaru, Professor of Mechanical & Aerospace Engineering
Sara Jackrel, Assistant Professor of Ecology, Behavior & Evolution
Thomas Schmidt, Associate Professor of Communication 
Delegates for 2023-2024
Mark Dresser, Professor of Music
Thomas Schmidt, Associate Professor of Communication

Alternate Delegates for 2023- 2024
Carol Arcos Herrera , Assistant Professor of Literature 
David Borgo, Professor of Music
Delegates for 2021-2024
Karl Gerth, Professor of History
Jill Gladstein, Full Teaching Professor/Director of Synthesis Program
Faculty Listing by Schools
Carol Arcos Herrera, Literature
Amanda Batarseh, Literature
David Borgo, Music
Jose Carvajal, Literature
Mark Dresser, Music
Malik Gaines, Visual Arts
Cathy Gere, History
Karl Gerth, History
Maria Gomez Mostajo, Visual Arts
Bright Gyamfi, History
Sarah Hankins, Music
Karen Kovaka, Philosophy
Lei Liang, Music
Ping-hui Liao, Literature
Robert McElver, Theatre & Dance
David Ruiter, Theatre & Dance
Alena Williams, Visual Arts
Hentyle Yapp, Theatre & Dance
Pinar Yoldas, Visual Arts
Yingjin Zhang, Literature
Marcus Benna, Neurobiology
Elsa Cleland, Ecology, Behavior & Evolution
Andreas Ernst, Cell & Developmental Biology
Susan Golden, Molecular Biology
Ralph Greenspan, Neurobiology
Alisa Huffaker, Cell & Developmental Biology
Sara Jackrel, Ecology, Behavior & Evolution
Xin Jin, Neurobiology
Stephen Mayfield, Molecular Biology
Hiruy Meharena, Neurobiology
Stephanie Mel, Molecular Biology
Andrew Muroyama, Cell & Developmental Biology
Noah Rose, Ecology, Behavior & Evolution
Sarah Stockwell, Ecology, Behavior & Evolution
Christina Towers, Cell & Developmental Biology
Kay Tye, Neurobiology
Berk Ustun
Alexey Arefiev, Mechanical & Aerospace Engineering
Prabhakar Bandaru, Mechanical & Aerospace Engineering
Albert Chern, Computer Science & Engineering
Karen Christman, Bioengineering
Michael Coblenz, Computer Science & Engineering
Prasad Gudem, Electrical & Computer Engineering
Melissa Gymrek, Computer Science & Engineering
Xuanting Hao, Mechanical & Aerospace Engineering
Nadia Heninger, Computer Science & Engineering
Patricia Hildago-Gonazalez, Mechanical & Aerospace Engineering
Zeinab Jahed, Nanoengineering
David Kamensky, Mechanical & Aerospace Engineering
Boris Kramer, Mechanical & Aerospace Engineering
Vira Kravets, Bioengineering
Kirill Levchenko, Computer Science & Engineering
Niema Moshiri, Computer Science & Engineering
Kenji Nomura, Electrical & Computer Engineering
Patrick Pannuto, Computer Science & Engineering
George Porter, Computer Science & Engineering
Alyssa Powell, Nanoengineering
Gabriel Silva, Bioengineering
Georgios Tsampras, Structural Engineering
Kristen Vaccaro, Computer Science & Engineering
Jon Wade, Mechanical & Aerospace Engineering
Edward Wang, Electrical & Computer Engineering
Bruce Wheeler, Bioengineering
Pengtao Xie, Electrical & Computer Engineering
Yang Zheng, Electrical & Computer Engineering
Michael Burkart, Chemistry & Biochemistry
Ioana Dumitriu, Mathematics
Philip Gill, Mathematics
Kent Griffith, Chemistry & Biochemistry
Tongyan Lin, Physics
Thomas Murphy, Physics
Ko Woon Ohm, Mathematics
Dragos Oprea, Mathematics
Robert Pomeroy, Chemistry & Biochemistry
Erik Romero, Chemistry & Biochemistry
Mattia Serra, Physics
Jonathan Slade, Chemistry & Biochemistry
Luca Spolaor, Mathematics
Julia Stauber, Chemistry & Biochemistry
Lutz Warnke, Mathematics 
Zhouli Xu, Mathematics
Liang Yang, Physics
Rossen Valkanov
Jennifer Burney
Teevrat Garg
Joshua Graff Zivin
Emilie Hafner-Burton
Lauren Prather
Nico Ravanilla
Dovi Kacev
Brian Palenik
David Arnold, Economics
Adam Aron, Psychology
Anne Beatty-Martinez, Cognitive Science
Amy Bintliff, Education Studies Program
Judd Boomhower, Economics
Suzanne Brenner, Anthropology
Tom Csordas, Anthropology
Steven Dow, Cognitive Science
Erik Gartzke, Political Science
Stuart Geiger, Communication
Michael Joseph, Political Science
Lane Kenworthy, Sociology
Scott Klemmer, Cognitive Science
Michael McCullough, Psychology
Katherine Meckel, Economics
Eran Mukamel, Cognitive Science
Paul Niehaus, Economics
Jim Rauch, Economics
Isabel Rivera-Collazo, Anthropology
Thomas Schmidt, Communication
Jakana Thomas, Political Science
Charles Thorpe, Sociology
Fabian Trottner, Economics
Tom Vogl, Economics
David Wiens, Political Science
Michelle Yuan, Linguistics