Our Provost
Provost Kate Antonovics
As Provost, Dr. Antonovics serves as the chief executive officer of Seventh College and is responsible for shaping the college's educational mission and overseeing all aspects of the student experience. Dr. Antonovics is also on the faculty in the Economics Department and conducts research on discrimination, inequality, and social mobility.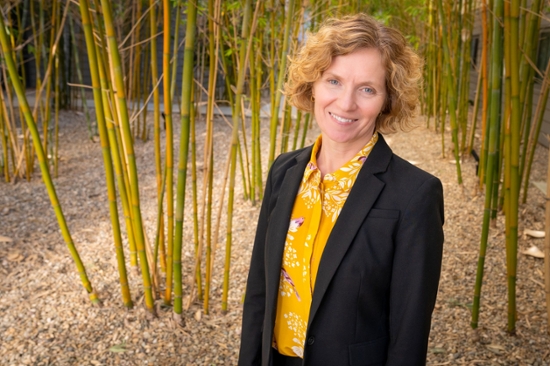 A Message From Provost Antonovics
It is my pleasure to welcome all new and continuing students to Seventh College.
At Seventh College, our goal is to help students acquire the skills needed to confront the challenges posed by our changing planet. Our flexible general education curriculum allows students to choose from a wide range of exciting courses and encourages them to approach large-scale, global problems from an interdisciplinary perspective. Our students also gain real-world skills through numerous opportunities for experiential, project-based learning and research. Students graduate from Seventh College prepared for their future.
In addition, the faculty and staff at Seventh College are committed to building a fun, welcoming, and inclusive community that celebrates students' diverse backgrounds and experiences. 
I look forward to meeting you next year!
Warmest wishes,
Provost Antonovics