Involvement Opportunities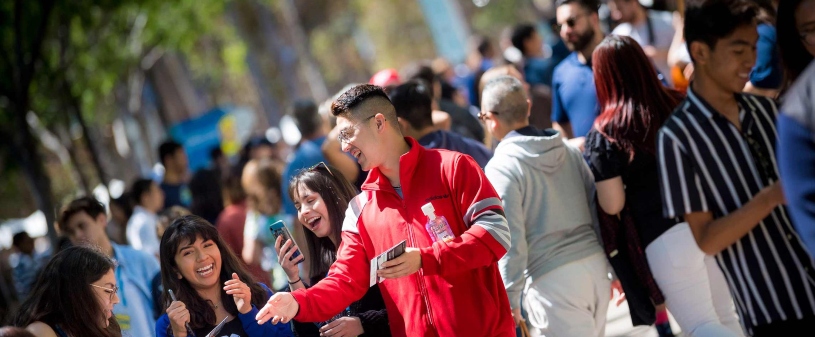 Seventh College Student Affairs is committed to ensuring that all students experience enriching opportunities that support learning inside and outside the classroom.
We encourage students to enhance their college experience and gain valuable skills by participating in leadership opportunities, student organizations, and other Seventh College activities and events.
Many students choose to get involved in Seventh College student organizations and groups. Involvement in these opportunities are a great way to meet new friends, develop relationships with college staff members and gain leadership experience.
Seventh College Registered Student Organizations & Groups
Each of the undergraduate colleges at UC San Diego has a College Council, which represents the interests and opinions of students on college and university matters. 
The Seventh College Student Council (7CSC) represents the interests and and advocates on behalf of the Seventh College Student body in college and university matters. We provide representatives to campus-wide committees, support the development of traditions, and have Spirit and Events Boards to support community and Triton spirit. 
Resident Assistants (RAs) serve as student leaders on Seventh College's Residence Life team. They plan and host virtual activities and programs designed to enhance the student experience, promote UC San Diego's Principles of Community, and engage all residents in dialogue around Seventh College's theme of "A Changing Planet". They also serve as campus resources and mentors for residents.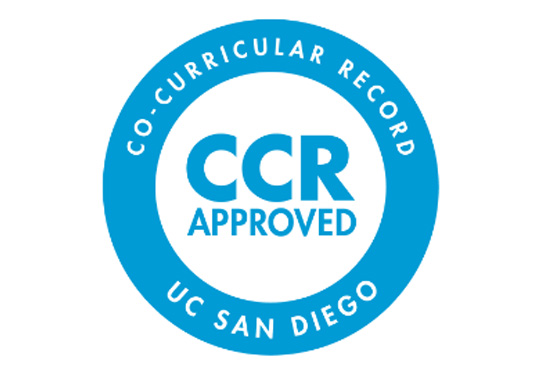 Build Your Co-Curricular Record
UC San Diego has an official record called the Co-Curricular Record (CCR) which highlights student involvement and achievements in opportunities beyond the classroom. The CCR recognizes student engagement in over 90 departments across campus. Get involved and build your CCR today!