Meet Seventh College
The best college on (and for) the changing planet.
A Changing Planet
Seventh College's theme, "A Changing Planet", encompasses a broad range of pressing global issues including the climate crisis, mass migration, and rapid cultural and technological change.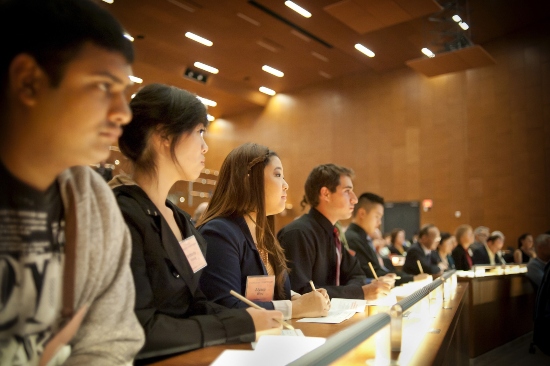 Academic Mission
Our mission is to enrich students' college experience by empowering them with the knowledge and skills needed to approach large-scale, global issues from an interdisciplinary perspective, and by creating a fun, supportive, and inclusive community where students feel welcome.
Location
Seventh College is located in one of the most beautiful sections of campus, just blocks from the ocean and next door to UC San Diego's RIMAC sports complex and the Rady School of Management. All Seventh College students have the opportunity to live in beautiful modern apartments, complete with full kitchens, many of which boast spectacular ocean views.
Brief History
Seventh College was established in 2019 and welcomed the first cohort of students in Fall 2020. Our historic opening gave students the opportunity to make their mark for generations to come by shaping the College's culture and traditions.